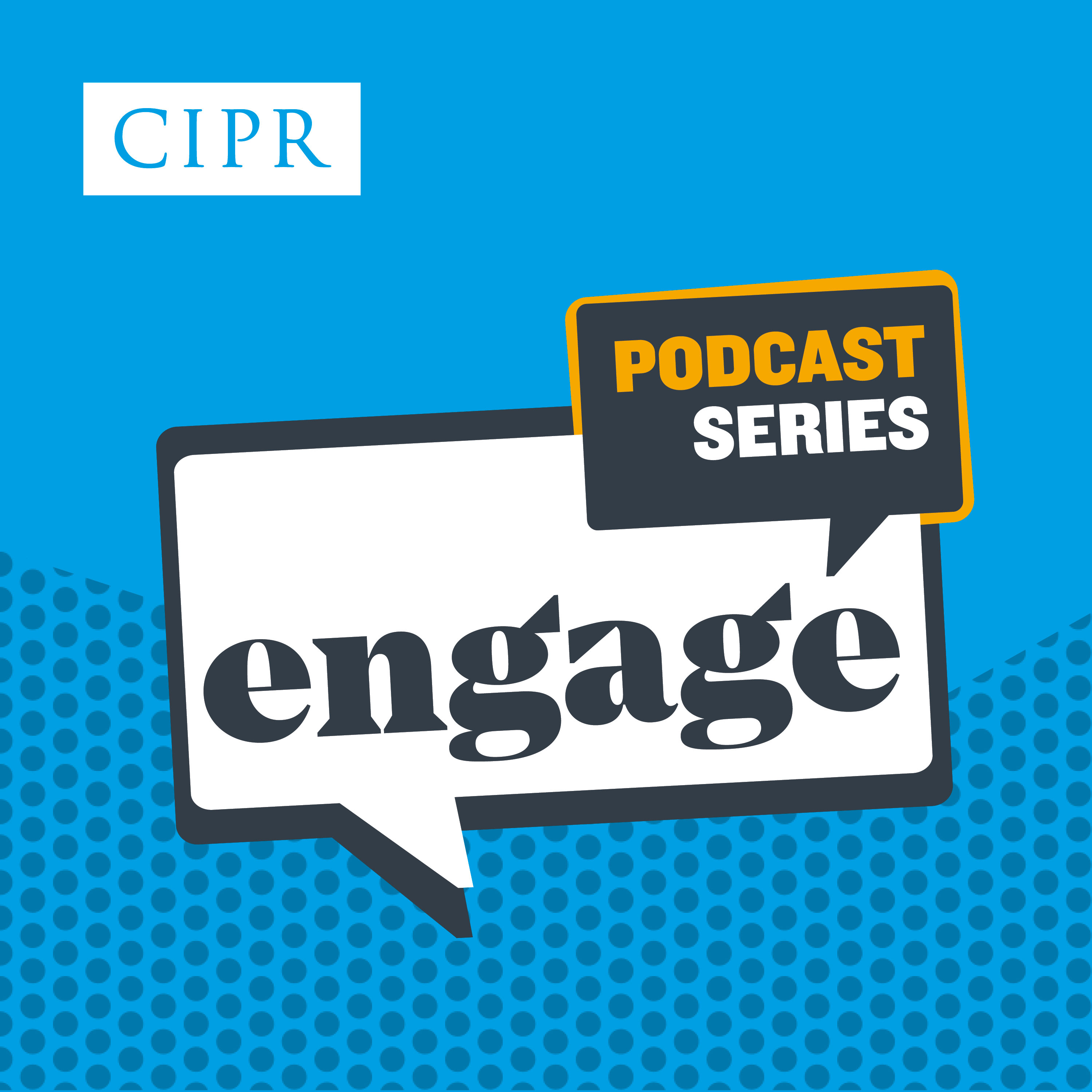 Published every quarter, Engage is a CIPR podcast digging deep into the challenges and opportunities facing PR and comms practitioners right now. This series brings a range of perspectives to the discussions from across the industry, offering insight as well as food for thought to learn and challenge your own mindset – regardless of where you are in your PR and comms career. Engage has been produced for PR practioners but the themes explored will prove valuable for anyone working alongside PR and comms teams, or with an interest in the issues affecting the profession. CIPR members can earn 5 CPD points for listening to an episode of Engage.
Episodes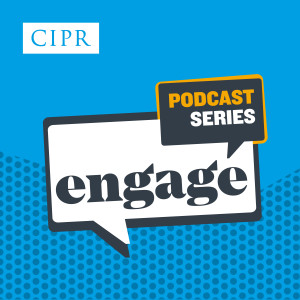 Wednesday Nov 30, 2022
Wednesday Nov 30, 2022
Recorded live at the CIPR's annual 2022 conference, this special episode of Engage hosted by Debbie West and Sara-Anne Mills-Bricknell from the CIPR's Podcast Editorial Board, explores the key trends shaping the future of the industry.
From how technology is changing the shape of public relations, the future mediascape, and the increasing importance of purpose, culture and employee relationships, guests share their thoughts on the conference's theme, 'Influencing the Future'.
Featuring key takeaways from some of the conference's contributors, as well as in-person and online attendees, including:
Soli Townsend, Co-founder and Chief Solutionist, Futerra
Ben Cohen, Head of Media and PR, Open Doors
Nina Schick, Director, Tamang Ventures
Peter Cardwell, Political Editor and Presenter Talk Radio
Alicia Zubeir, Principal Writer, Petronas
Dev Mistry, Global Internal Communications Manager at DICE
Rachel Roberts, President, CIPR
For more information:
Share your thoughts about this episode on Twitter using #CIPREngage and tagging @CIPR_Global. Also, if you're a member of the CIPR, don't forget you can log 5 CPD points for listening to this episode.