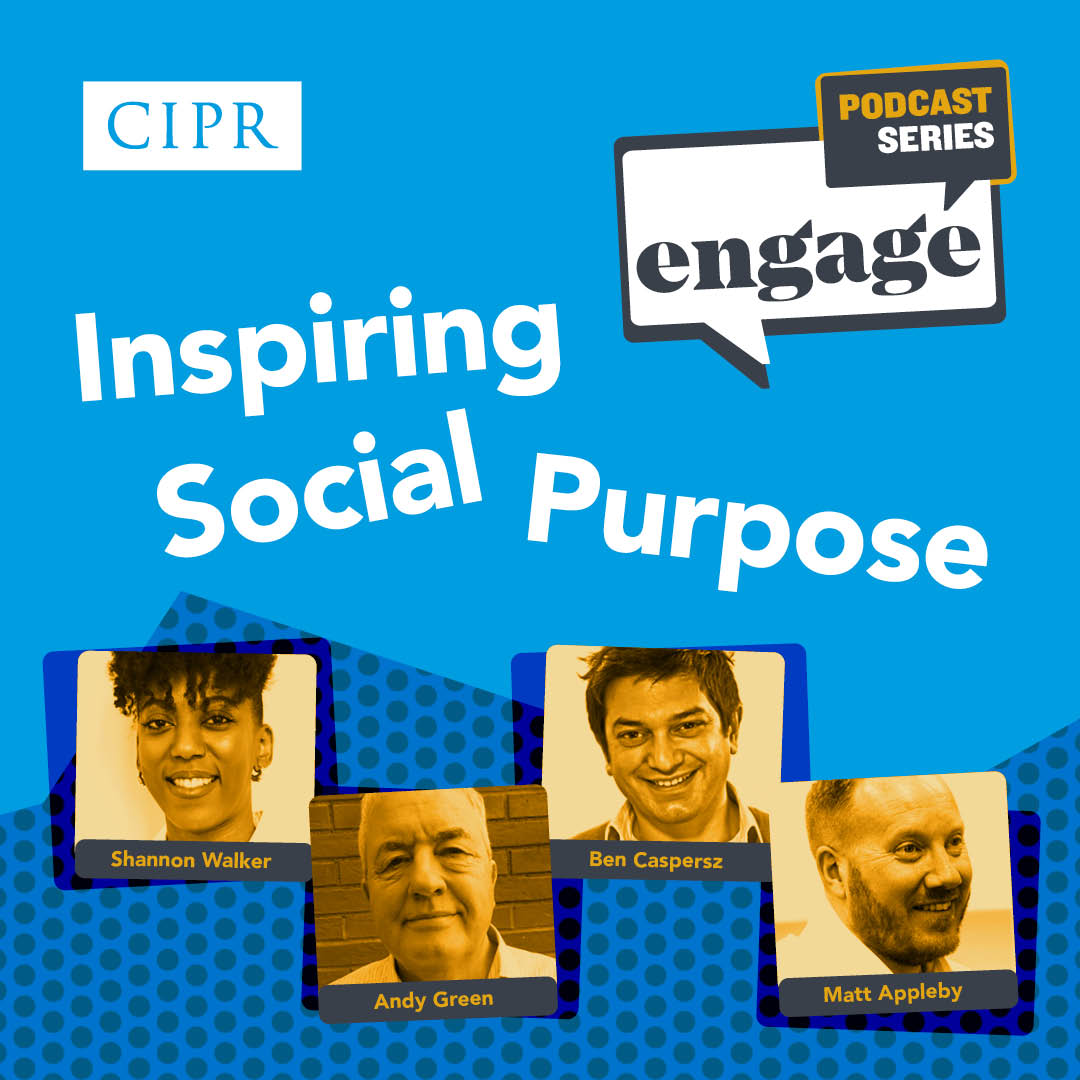 Social purpose is continuing to capture the attention of the C-suite and boardrooms but what exactly is it and what role can PR and comms teams play in supporting their clients and organisations to be more purposeful?
In this episode, host Andy Green FCIPR and guests Shannon Walker founder of Social Disruption, Matt Appleby director at Grow Social Capital and Ben Caspersz founder and managing director at Claremont, explore the misconceptions around social purpose and why in a post-pandemic world, purpose has emerged as an even stronger imperative.
For more information about social purpose see the latest CIPR resources:
 Don't forget you can log 5CPD points for listening to this podcast.