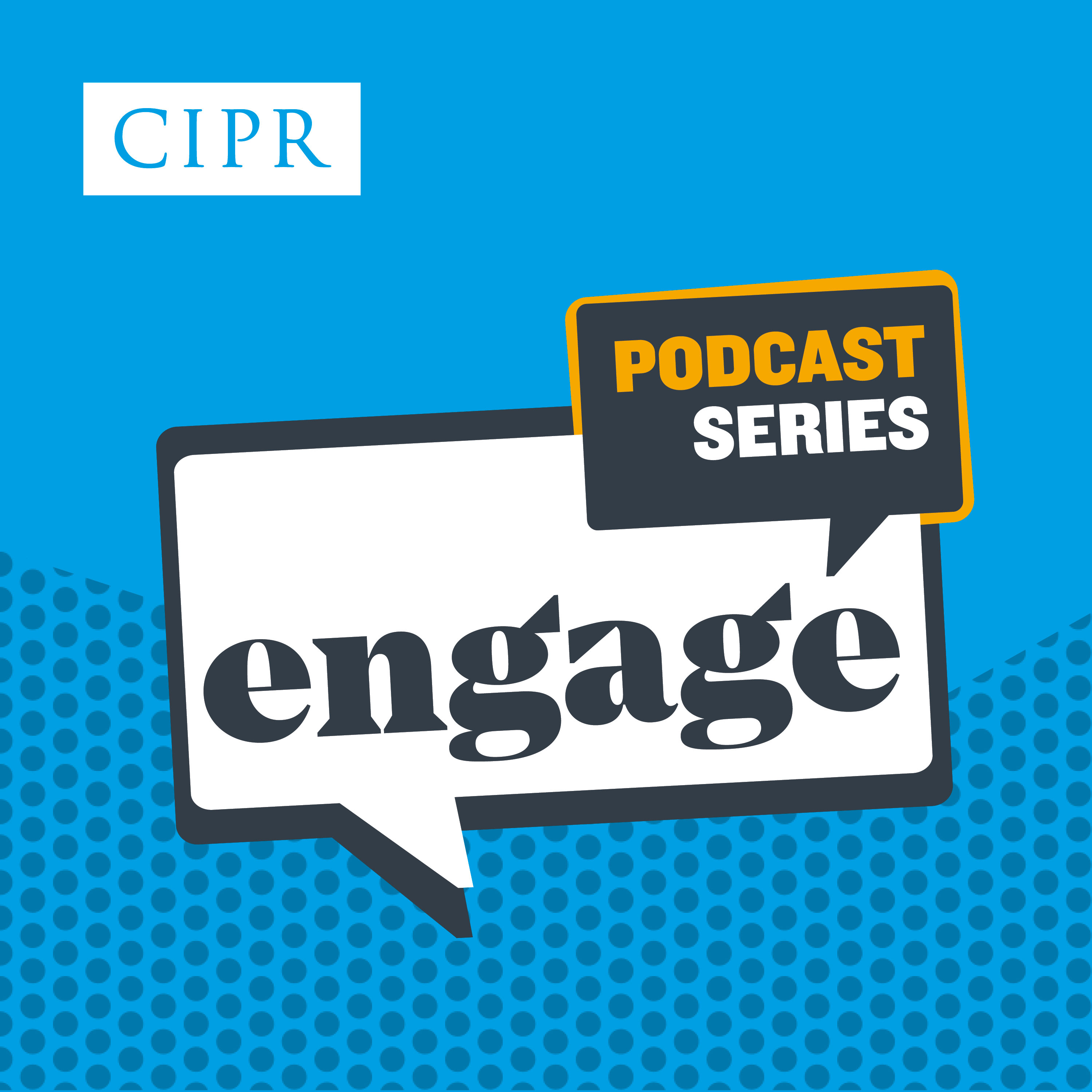 Published every quarter, Engage is a CIPR podcast digging deep into the challenges and opportunities facing PR and comms practitioners right now. This series brings a range of perspectives to the discussions from across the industry, offering insight as well as food for thought to learn and challenge your own mindset – regardless of where you are in your PR and comms career. Engage has been produced for PR practioners but the themes explored will prove valuable for anyone working alongside PR and comms teams, or with an interest in the issues affecting the profession. CIPR members can earn 5 CPD points for listening to an episode of Engage.
Episodes
Tuesday Nov 17, 2020
Tuesday Nov 17, 2020
Diversity is about far more than just ticking boxes and as the recently published CIPR State of the Profession report shows, there is still much more for the sector to do to better reflect the society that it communicates with.
This debate will highlight the findings from the report, why the PR industry is still struggling to attract diverse talent and what organisations should consider when shaping their diversity inclusion programmes and policies.