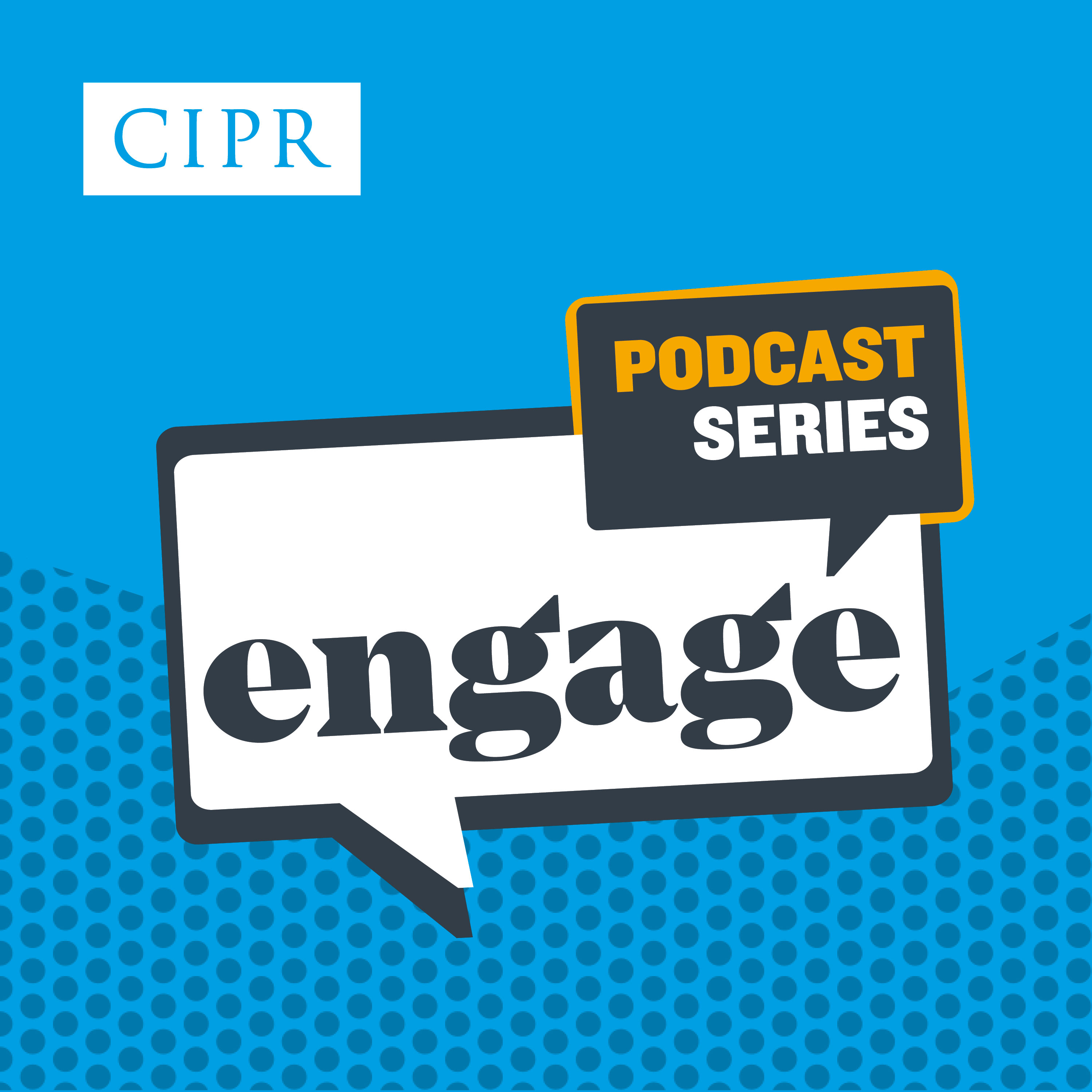 Published every quarter, Engage is a CIPR podcast digging deep into the challenges and opportunities facing PR and comms practitioners right now. This series brings a range of perspectives to the discussions from across the industry, offering insight as well as food for thought to learn and challenge your own mindset – regardless of where you are in your PR and comms career. Engage has been produced for PR practioners but the themes explored will prove valuable for anyone working alongside PR and comms teams, or with an interest in the issues affecting the profession. CIPR members can earn 5 CPD points for listening to an episode of Engage.
Episodes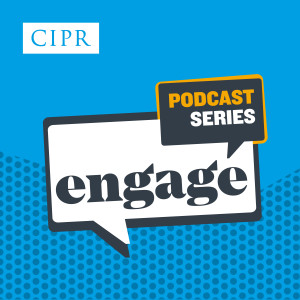 Wednesday Nov 17, 2021
Wednesday Nov 17, 2021
The entire world has been changed by the Coronavirus pandemic and as communicators, we've seen boards come forward and ask for interventions and advice in ways that have never happened before.
Whilst there's been a lot of work undertaken both by the Chartered Institute Public Relations and by other professional bodies to ensure that communications is seen as a strategic management discipline; now more than ever, we have an opportunity to ensure that the professionalism of communications is understood as a vital part of the success for all organisations, large, small, independently owned, nationally operated, government, private, public, and everything in between.
In this episode, host Sarah Pinch and guests Alex Aiken, Executive Director for Government Communications and James Powell, Head of Group Communications at Irwin Mitchell explore what it means to be a strategic communicator, to be a professional, and how communicators are elevating and repositioning themselves.
For more information:
- OASIS model: https://gcs.civilservice.gov.uk/guidance/marketing/delivering-government-campaigns/guide-to-campaign-planning-oasis/
- Getting Chartered: https://cipr.co.uk/CIPR/Learn_Develop/Chartership_.aspx
Don't forget you can log 5 CPD points for listening to this podcast.