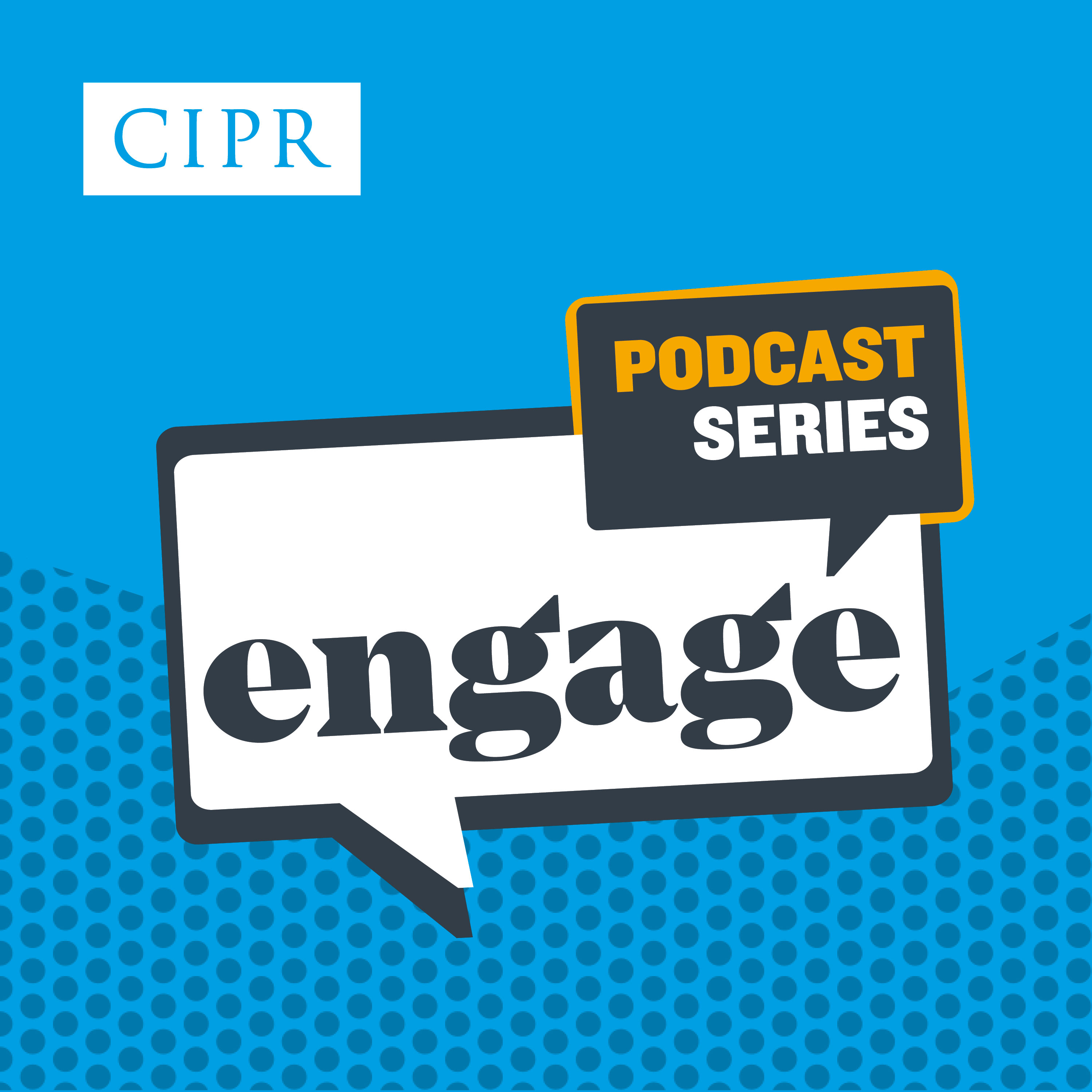 Published every quarter, Engage is a CIPR podcast digging deep into the challenges and opportunities facing PR and comms practitioners right now. This series brings a range of perspectives to the discussions from across the industry, offering insight as well as food for thought to learn and challenge your own mindset – regardless of where you are in your PR and comms career. Engage has been produced for PR practioners but the themes explored will prove valuable for anyone working alongside PR and comms teams, or with an interest in the issues affecting the profession. CIPR members can earn 5 CPD points for listening to an episode of Engage.
Episodes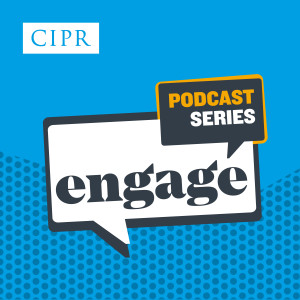 Wednesday Aug 31, 2022
Wednesday Aug 31, 2022
Research has found that public trust in Government and in elected politicians is at an all-time low in England right now. With a number of scandals over the past few years in politics, it is more crucial than ever that public affairs professionals show that they are being ethical and transparent and are working to support the UK's democratic policy-making process.

Hosted by Max Sugarman, CIPR Public Affairs Group chair, this episode explores the current state of lobbying and the public affairs industry, as well as advice on how practitioners can be more transparent and open – demonstrating best practice in any future public affairs activity. Featuring panellists:
Andy Sawford, former MP, representing Corby and now managing partner and co-owner of the Connect Group
Peter Geoghegan, editor-in-chief at the award-winning news website openDemocracy and author of Sunday Times best-selling Democracy for Sale
Rachael Clamp, Rachael is founder and director of Ardesey Ltd, a communications and engagement consultancy
Further resources (as mentioned in the episode):
00:07 (and mentioned again at 25:40) - Carnegie UK, GDWe: A spotlight on democratic wellbeing research: https://www.carnegieuktrust.org.uk/publications/gdwe-a-spotlight-on-democratic-wellbeing/
04:09 - The CIPR recently relaunched its UK Lobbying Register, the only free and universal register for public affairs professionals: https://newsroom.cipr.co.uk/cipr-relaunch-free-and-universal-lobbying-register/
05:58 - Government's Register of Consultant Lobbying (ORCL): https://registrarofconsultantlobbyists.org.uk/ 
08:27 - Greensil lobbying scandal exposed by the Financial Times: https://www.ft.com/content/6ed619c0-bb9a-44dc-a2f6-c5596a958ca8
CIPR position on David Cameron's lobbying activity: https://newsroom.cipr.co.uk/cipr-urges-investigation-into-cameron-lobbying-activity-to-include-review-into-regulations/ 
21:55 - EU transparency register: https://ec.europa.eu/transparencyregister/public/homePage.do 
25:59 - Report from the new Centre for the Future of Democracy at the University of Cambridge, Global Satisfaction with Democracy: https://www.cam.ac.uk/stories/dissatisfactiondemocracy 
Additional information:
Public Affairs (specialist) diploma: https://cipr.co.uk/CIPR/Learn_Develop/Qualifications/Specialist_Diploma__Public_Affairs.aspx 
CIPR Code of Conduct: https://cipr.co.uk/CIPR/About_Us/Governance_/CIPR_Code_of_Conduct.aspx